for the last few years, i've taken my 35mm film camera to every dead show i've been to. here are the best shots i've taken.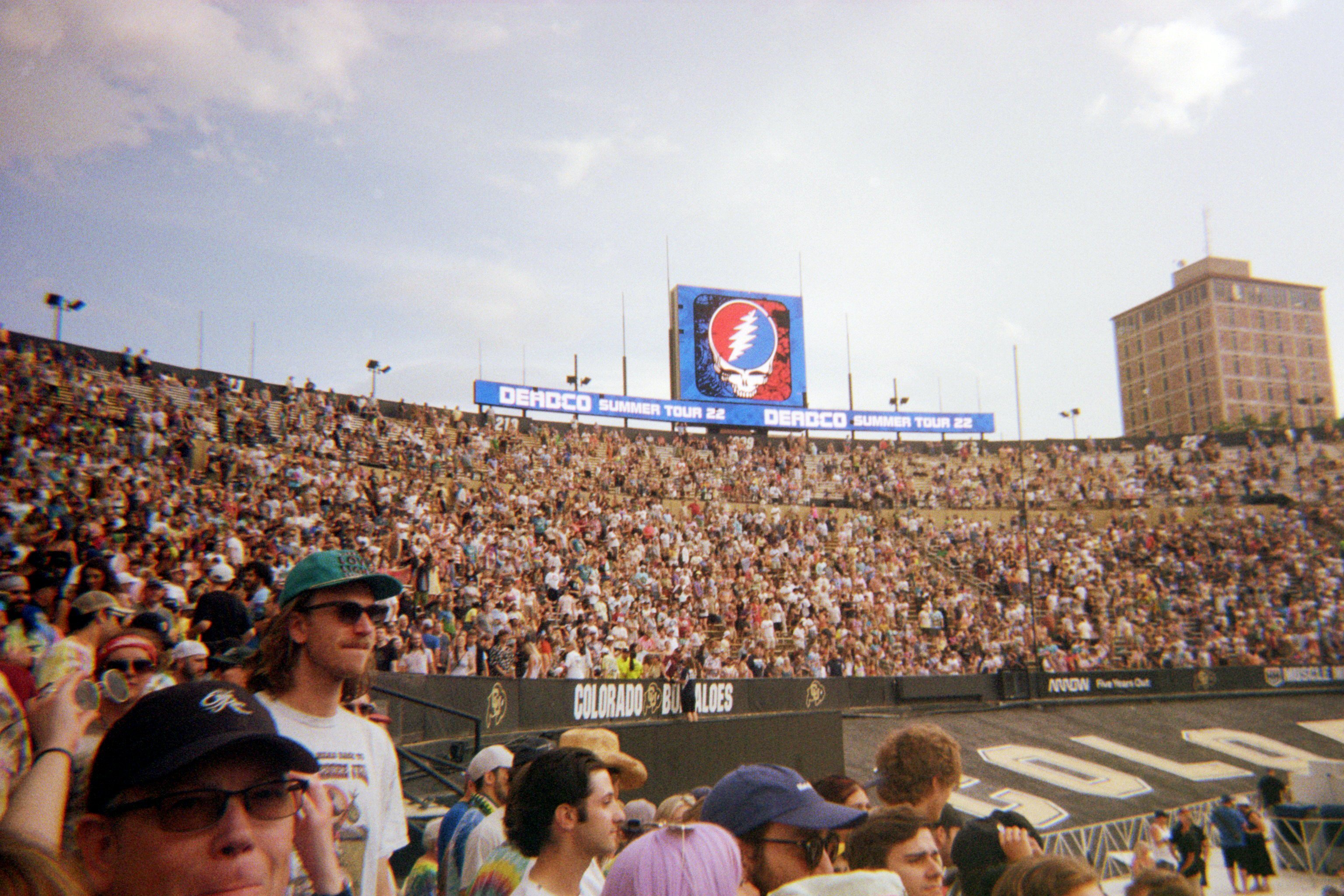 the seats fill up and the crowd boogies down as dead and co opens their 6/17/22 show in boulder, co.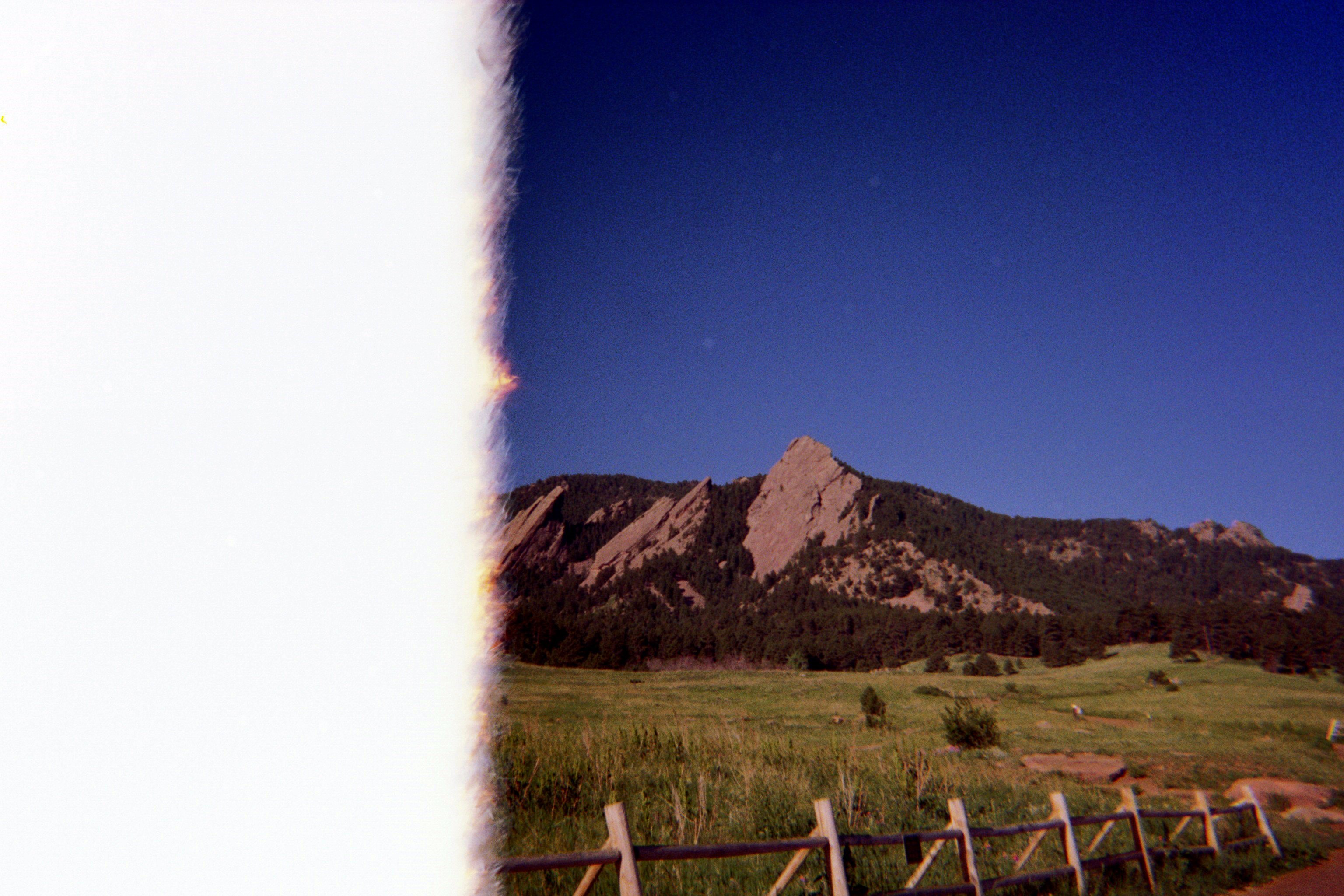 a light-leaked image of the boulder flatirons the morning of 6/17/22, before dead and co's show later that night.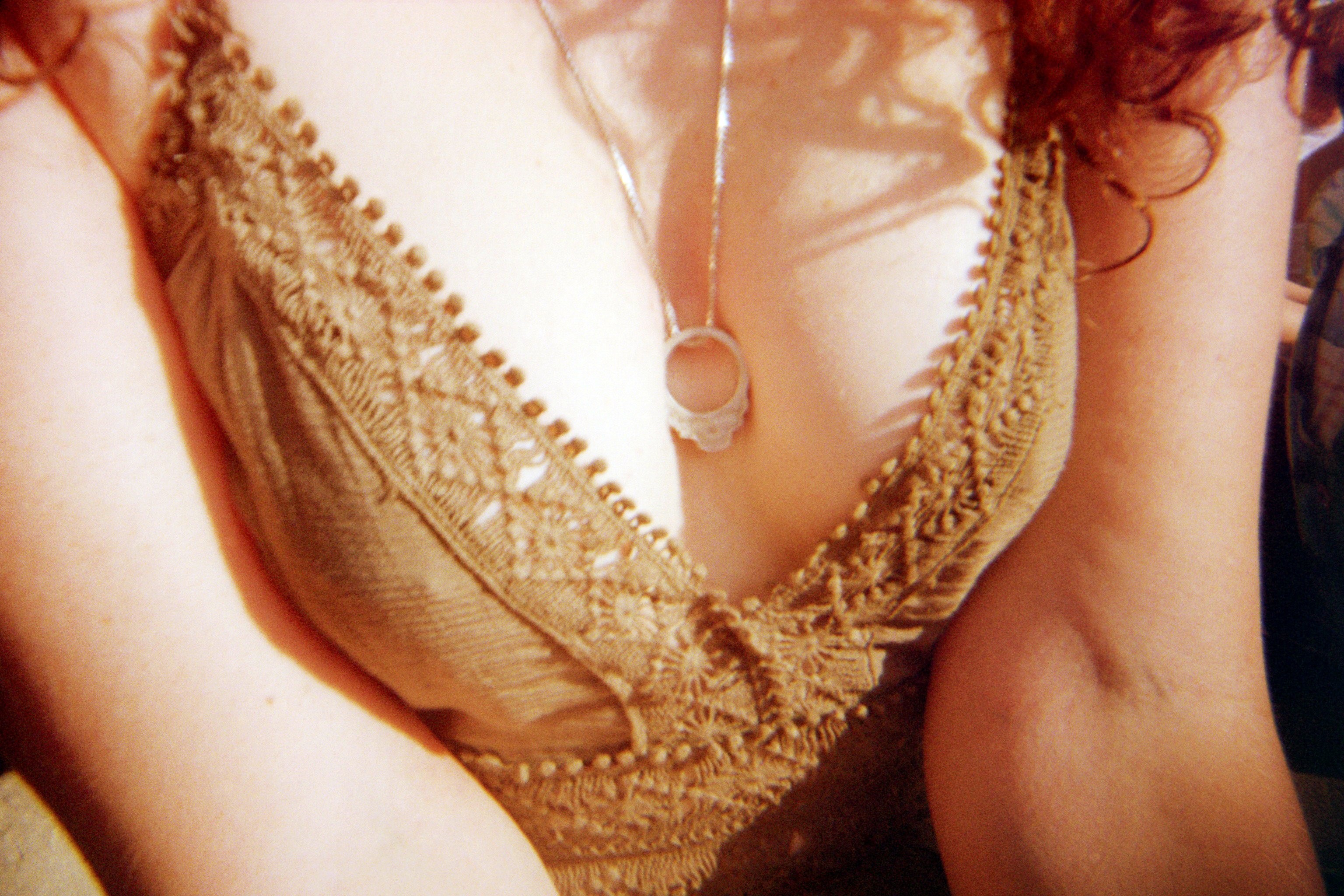 my friend karo showing off her steal-your-face necklace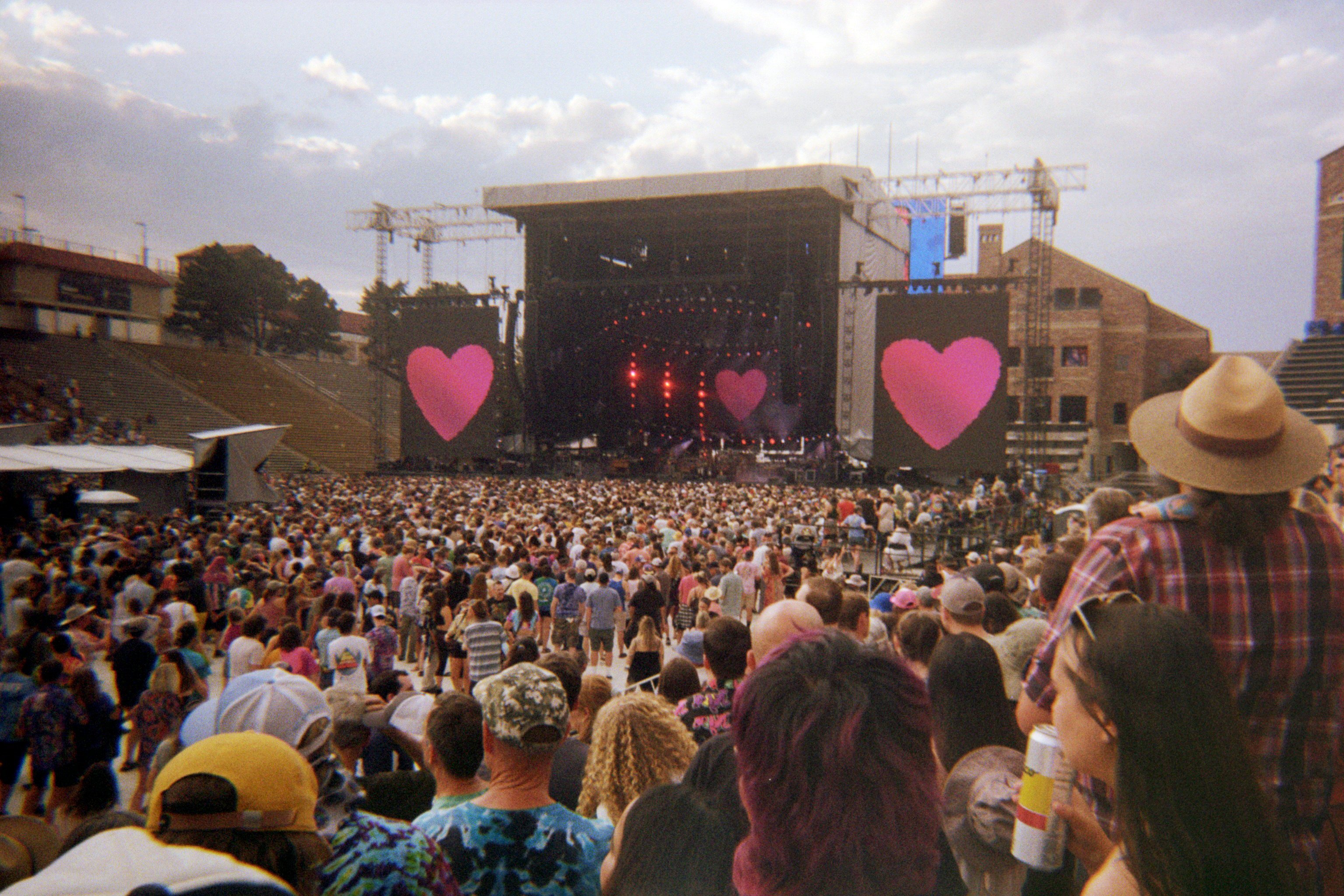 nothing but love at dead and co's 6/18/22 show at folsom field in boulder, co :-) <3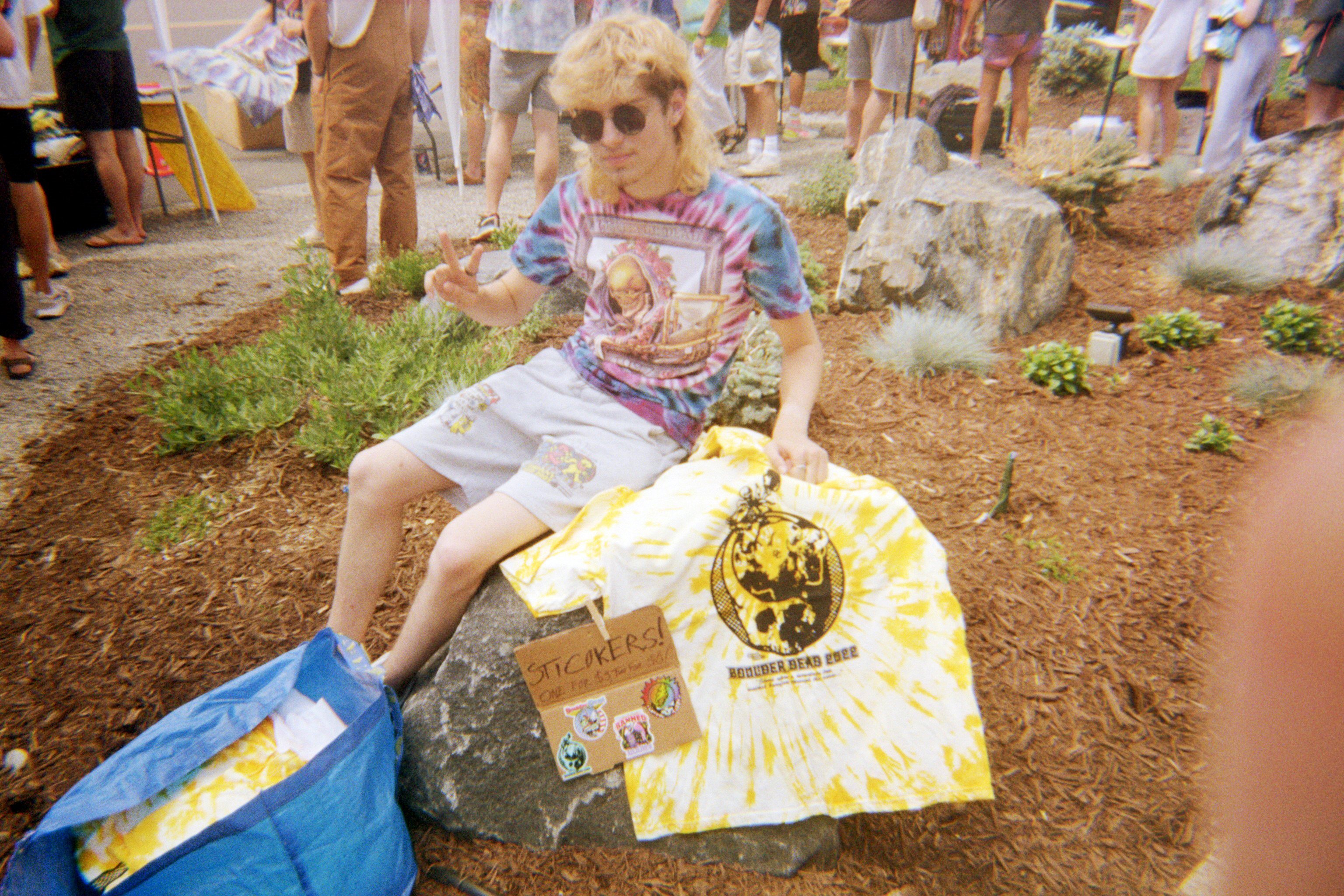 my impromptu lot setup in boulder on 6/18/22 after cu police shut down the scene outside folsom field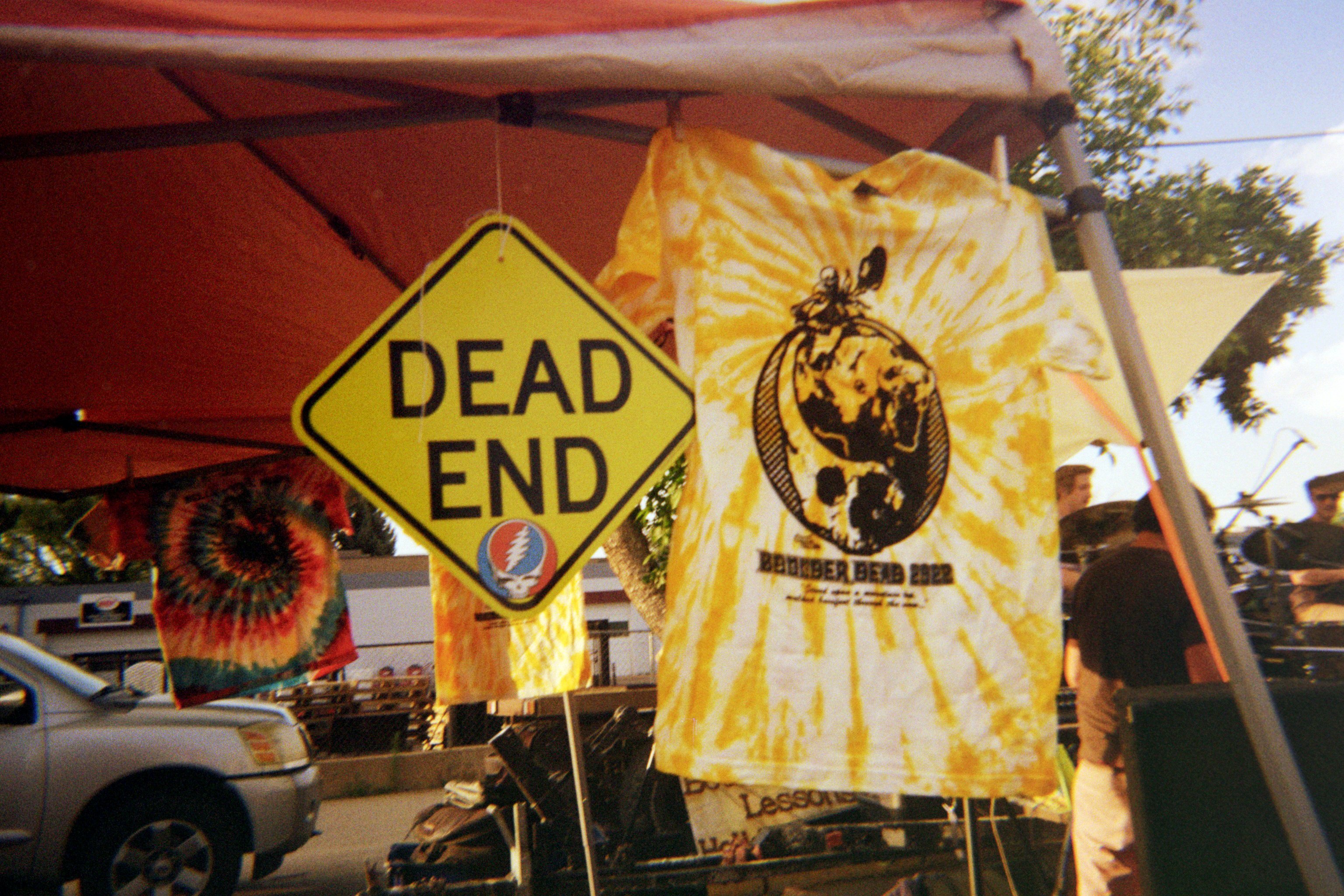 a stealie-emblazoned dead end sign hangs beside a boulder dead tee at my booth during boulder dead night 2022.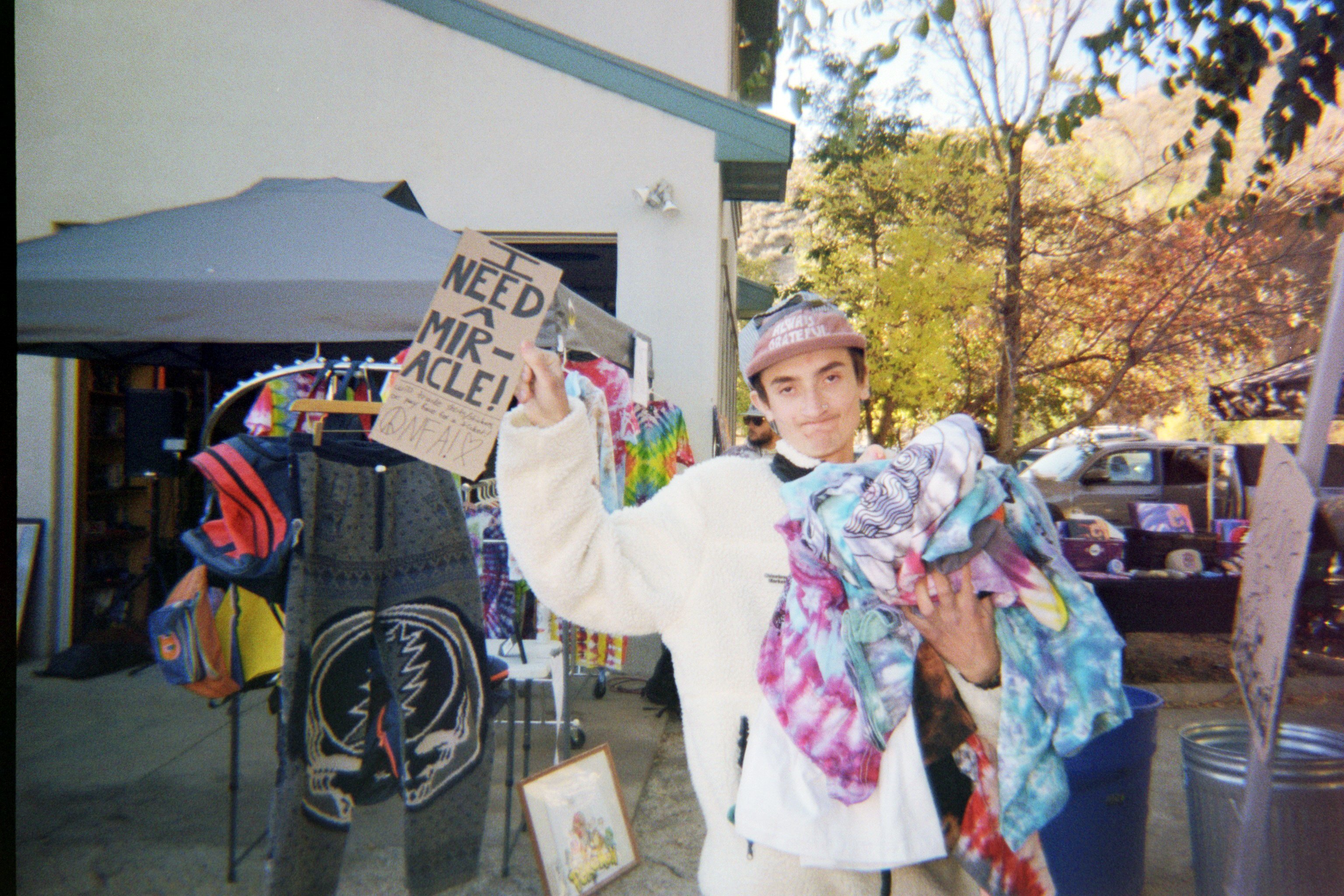 my friend tyler (
@wauflehouse on instagram
) looking for a miracle and selling handmade tie-dyes outside red rocks in 2021.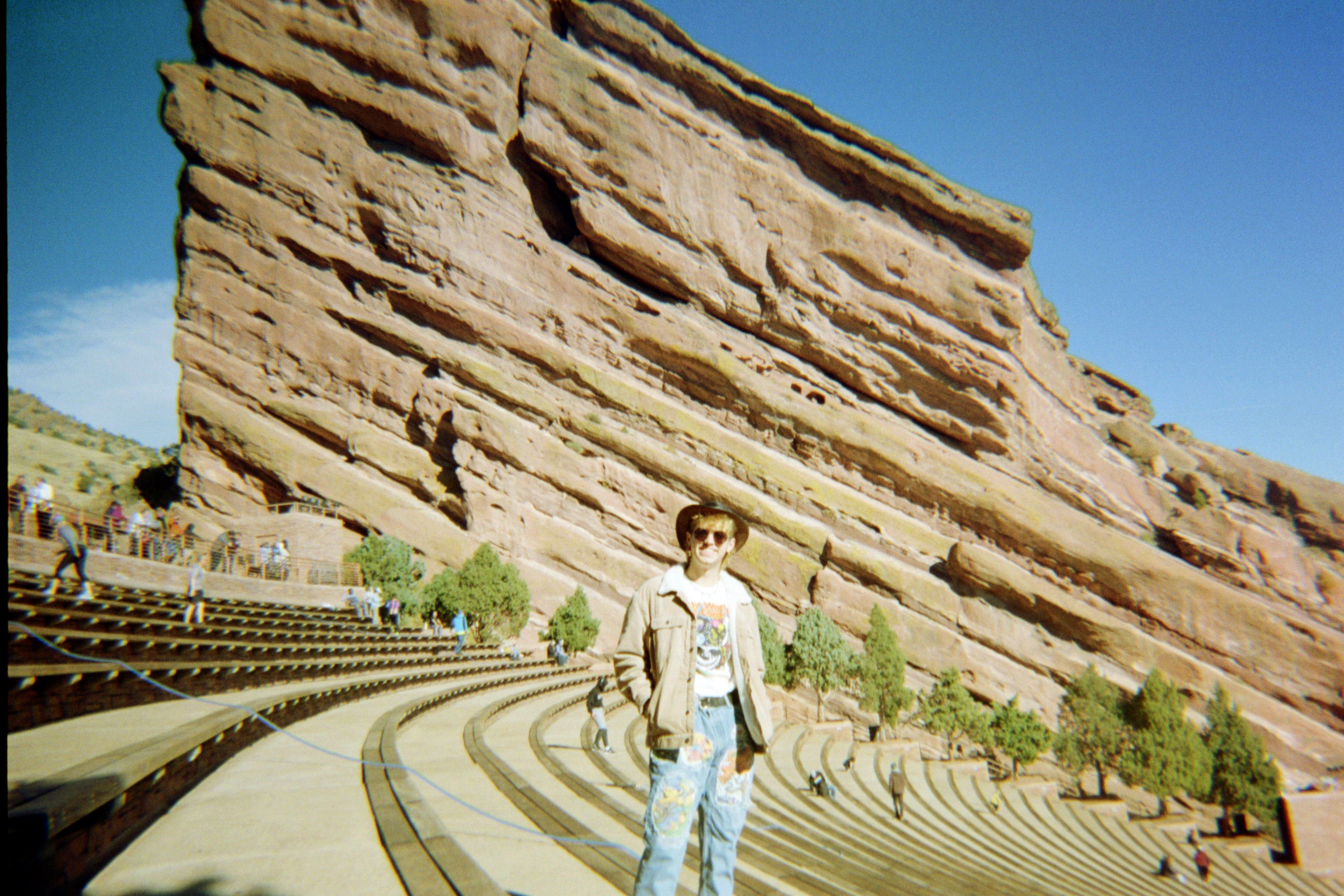 self-portrait of myself the morning of october 20, before dead & co's second red rocks show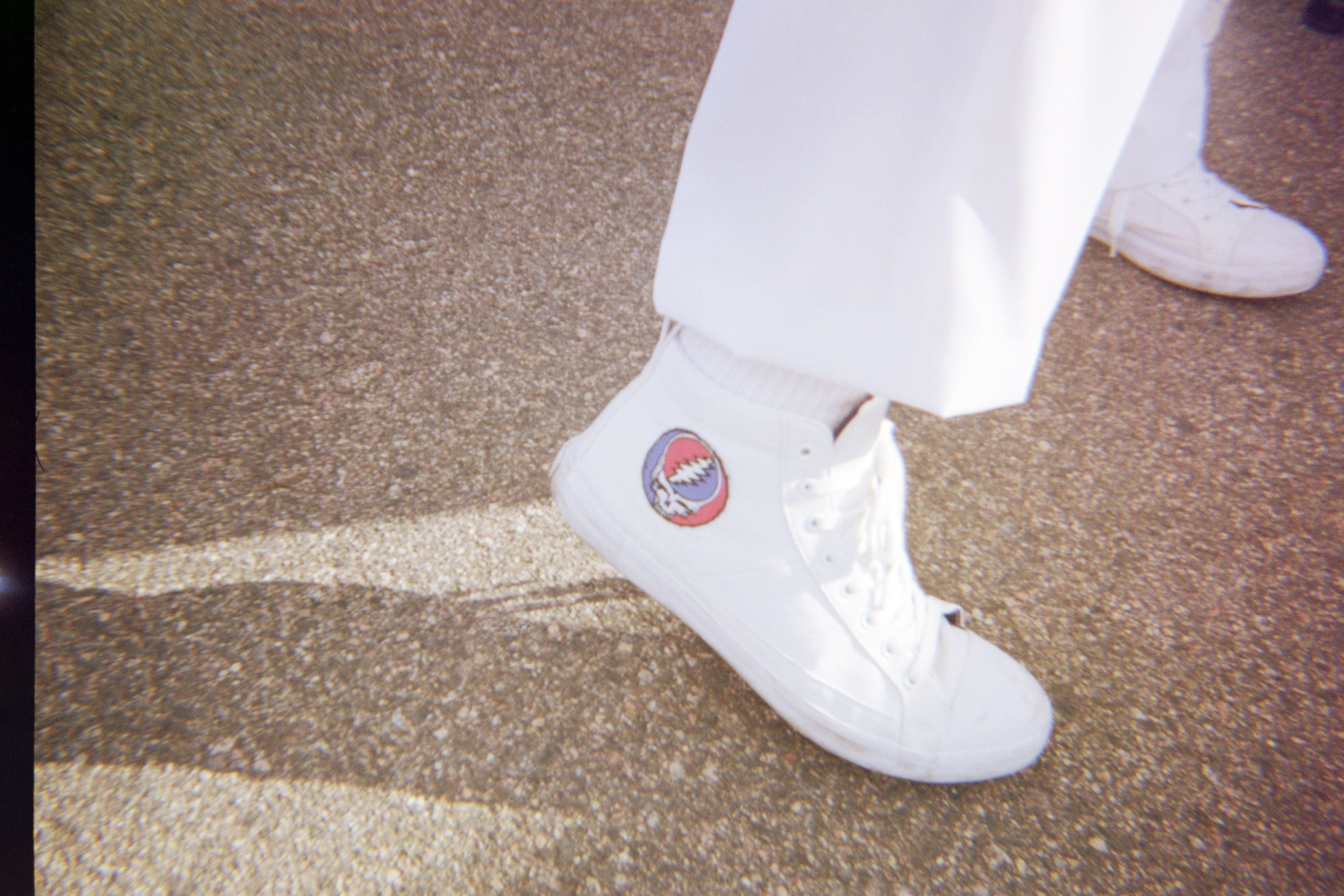 a stealie shoe in the lot outside fiddler's green, 10/22/22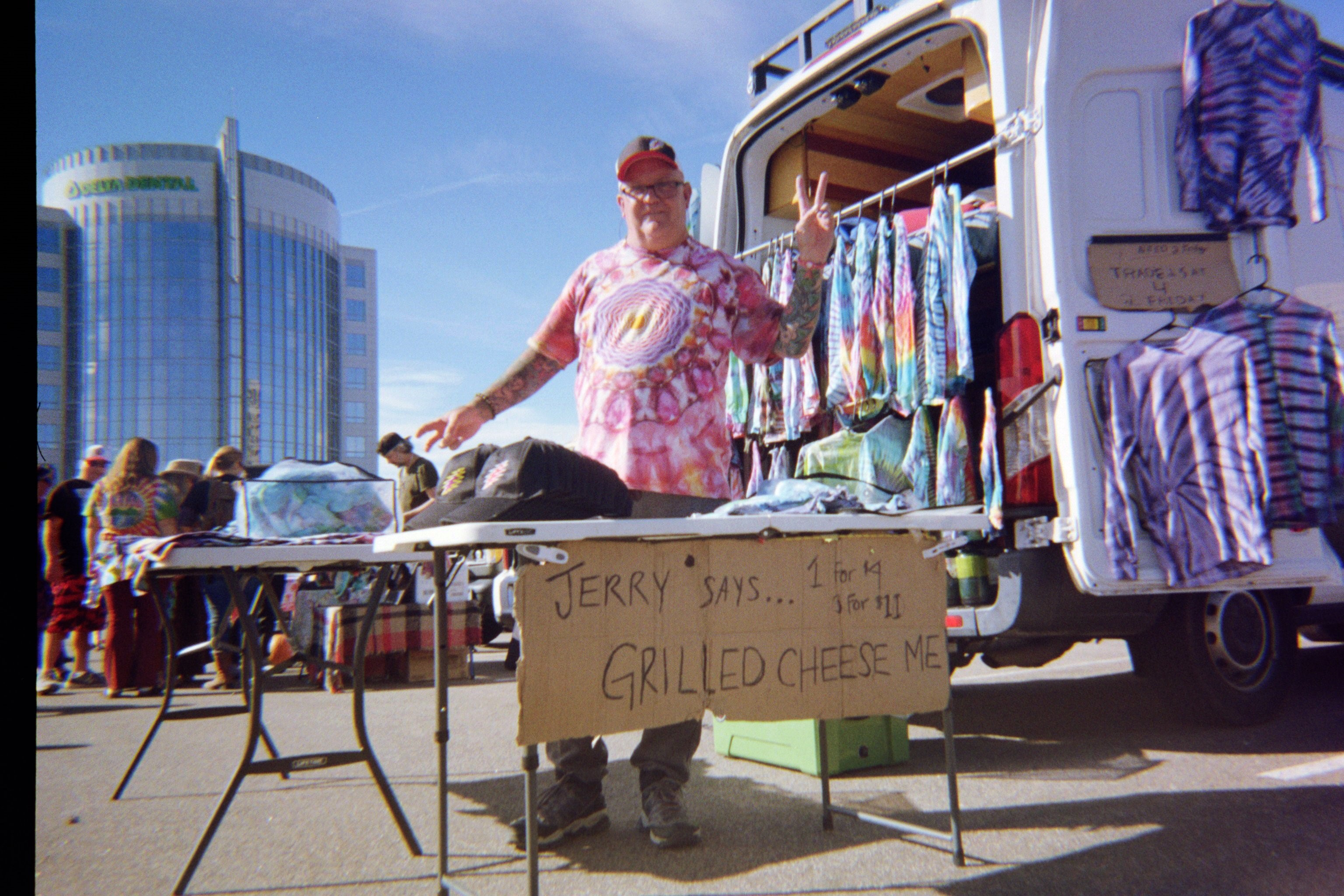 a heady lot vendor slinging grilled cheese and handmade tie-dyes in the fiddler's green lot, 10/22/21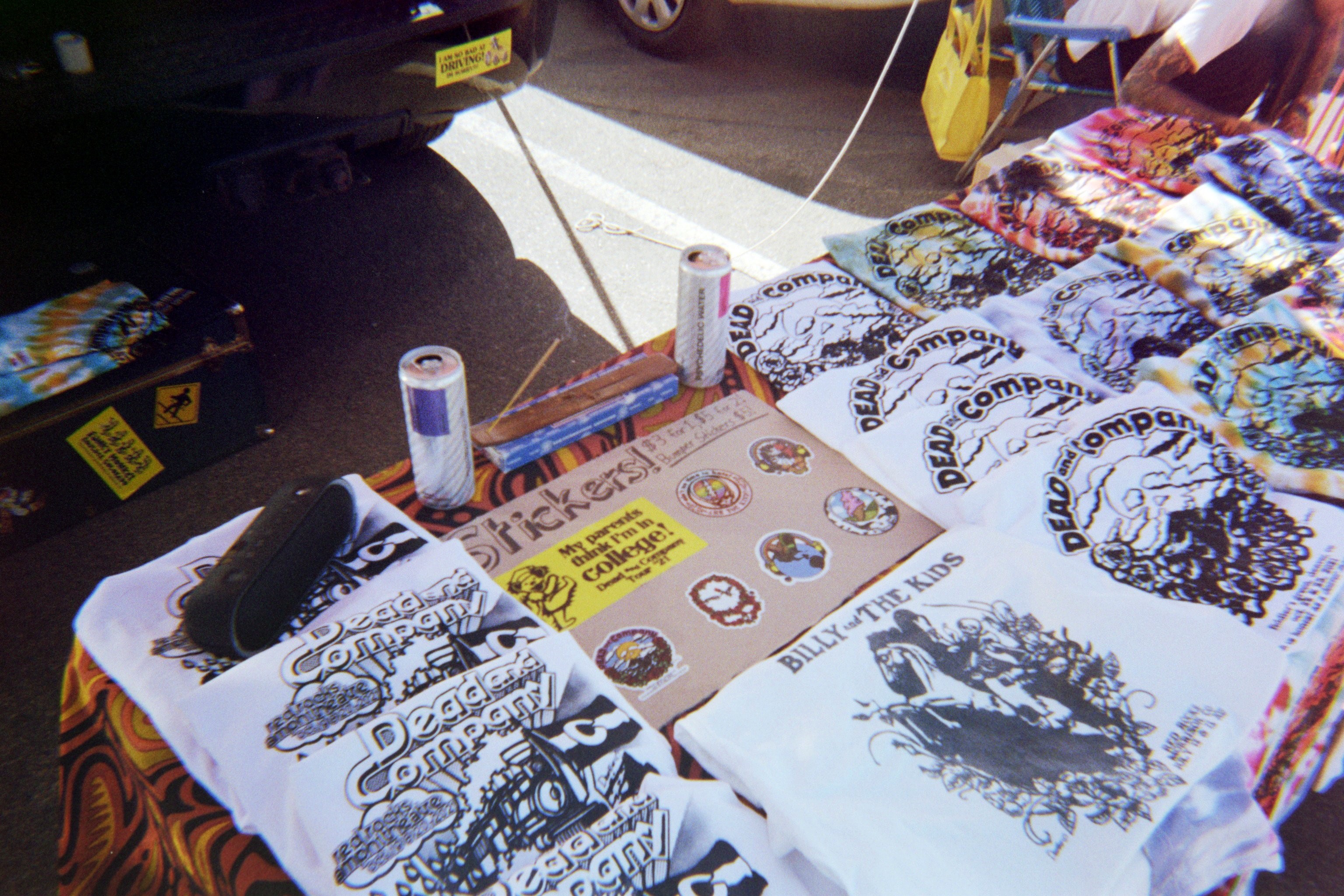 my lot setup outside fiddler's green, 10/22/21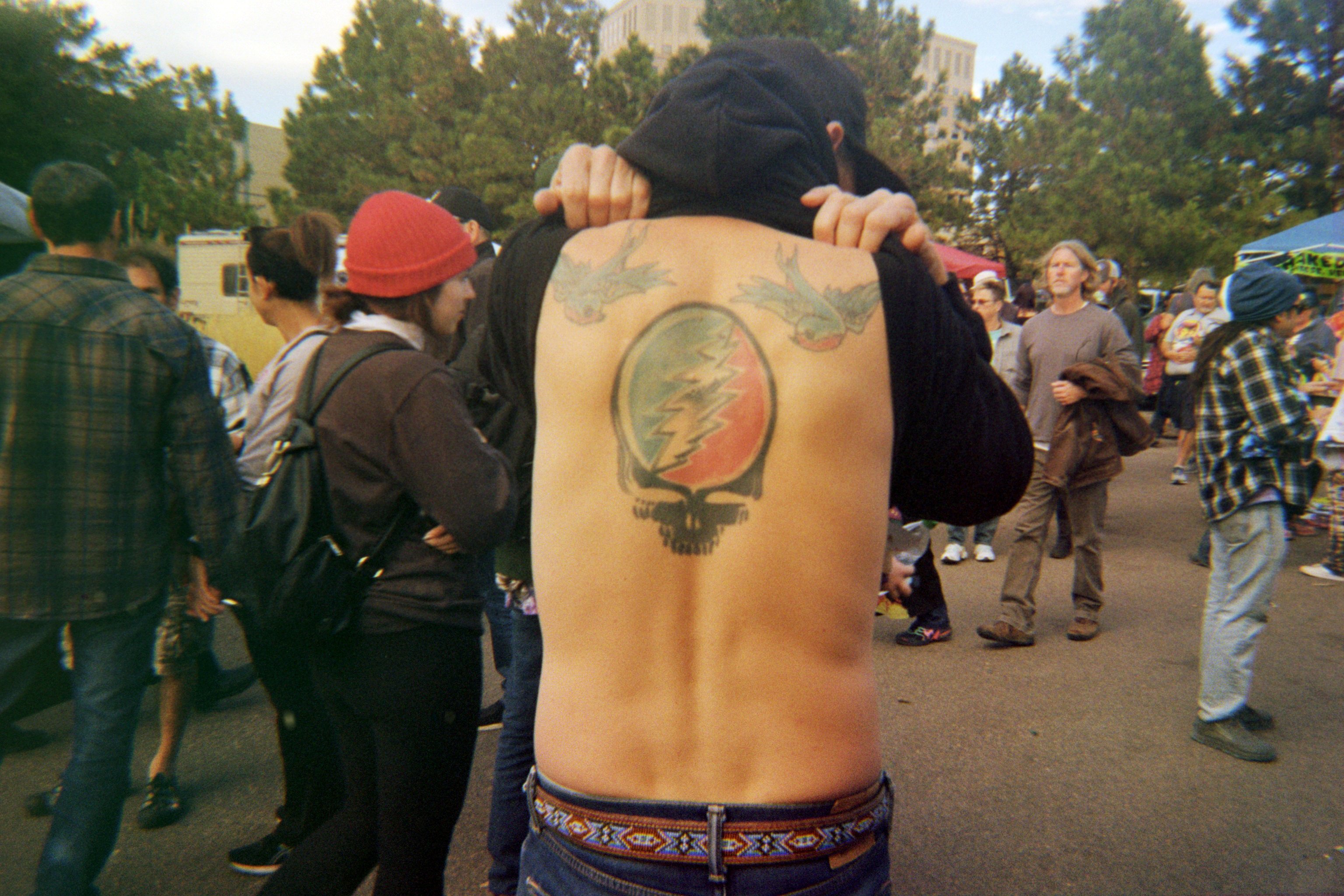 a deadhead shows off his cool back tattoo outside fiddler's green amphitheatre on 10/23/21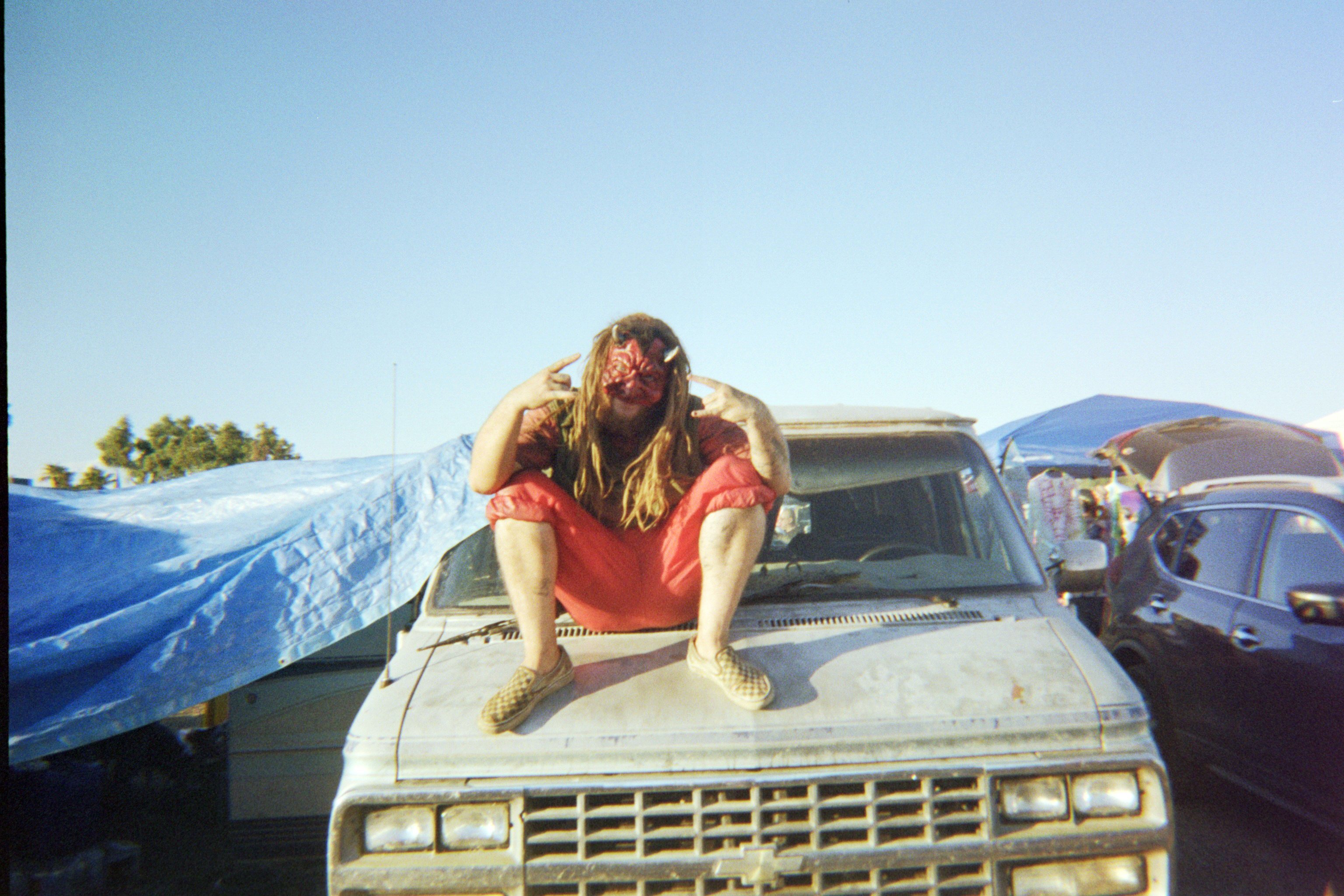 a road warrior poses in a devil mask atop his old chevy in the lot outside the ak-chin pavilion on 10/25/21. he'd hit every show on dead & company's tour to that point.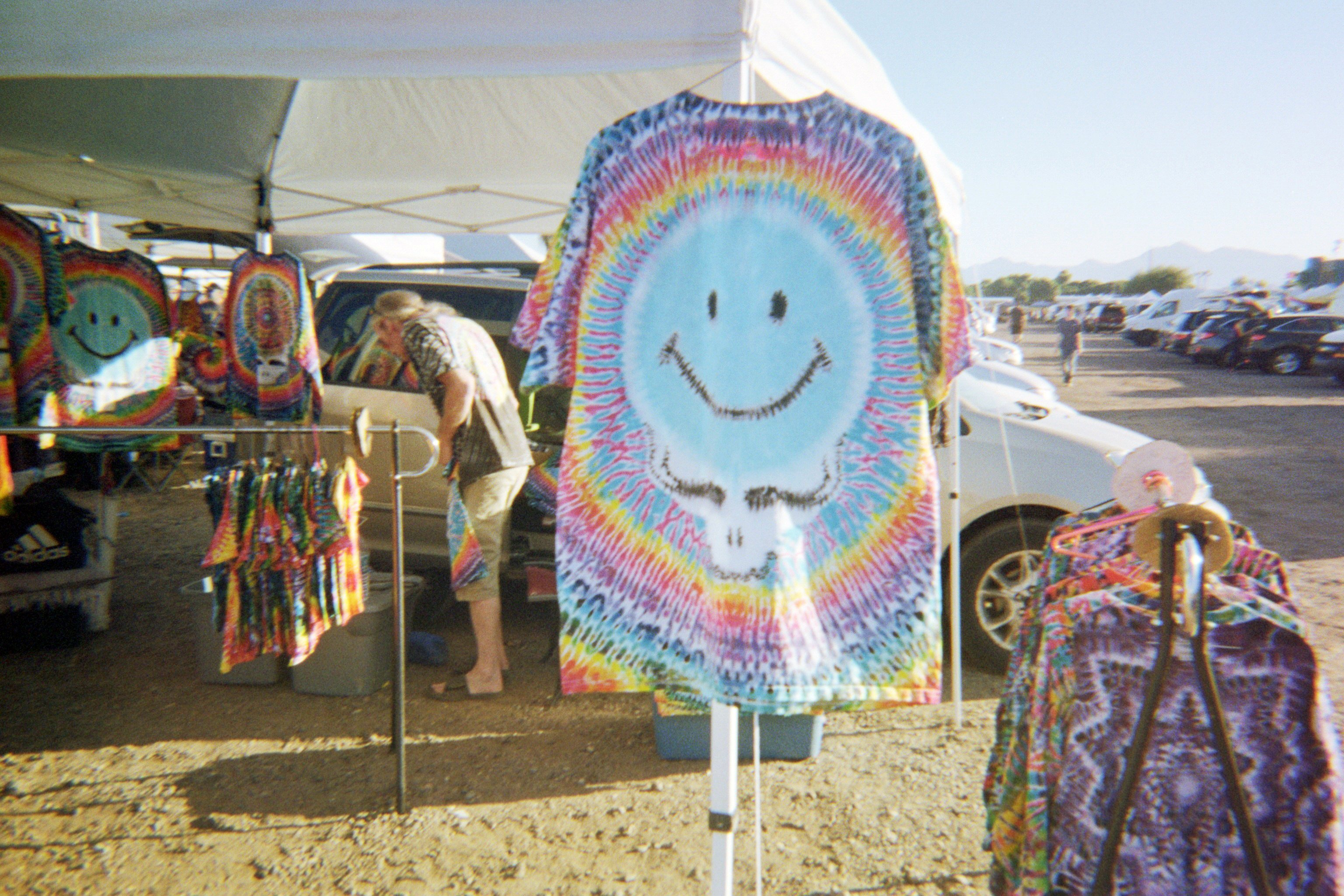 a lot vendor displays his incredibly detailed and handmade tie-dyes outside the ak-chin pavilion in phoenix on 10/25/21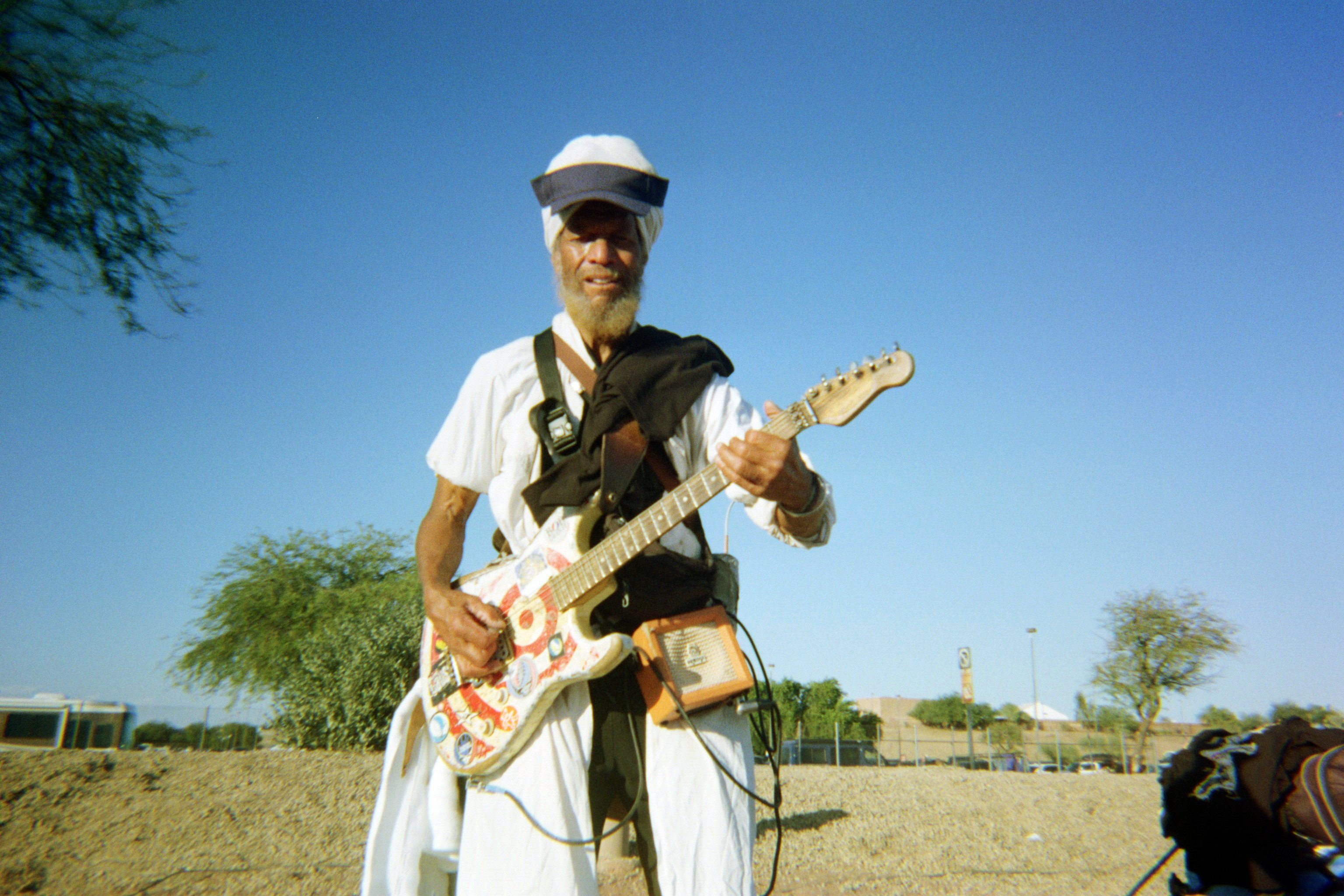 the world-famous harry perry jams and poses before dead and co's 10/25/21 show in phoenix, az.
all photos taken on a cheap kodak m35 camera, developed by friends here in fort collins, colorado.